Contributors
Researchers, writers, media figures
The list of contributors will continue to be updated as the series progresses.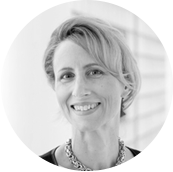 Prof Nicole Boivin
Director at the Max Planck Institute for the Science of Human History, Jena, Germany
Nicole Boivin's research is cross-disciplinary, exploring the ways that humans have adapted to and reshaped the planet over thousands of years. She is committed to bringing information about the past to bear on contemporary challenges, and her Department's research explores how archaeological data can inform present-day issues ranging from climate change and the Anthropocene to globalization, food security and migration. Since June 2020, Professor Boivin is spearheading the reorientation of the Max Planck Institute for the Science of Human History.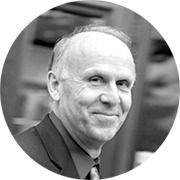 Prof Richard Wrangham
Ruth Moore Research Professor of Biological Anthropology in the Department of Human Evolutionary Biology at Harvard University
Richard Wrangham is a Research Professor at Harvard University, where he taught from 1989 to 2020. His major interests are chimpanzee and human evolutionary ecology, the evolutionary dynamics of violence and self-domestication, and ape conservation. Since 1987 he has studied wild chimpanzee behavior in Kibale National Park, Uganda. His latest book is The Goodness Paradox: The Strange Relationship Between Virtue and Violence in Human Evolution (2019).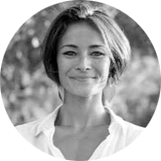 Dr Yoshi Maezumi
Marie Curie Fellow and National Geographic Explore, The University of Amsterdam

Dr Yoshi Maezumi is a Marie Curie Fellow and National Geographic Explorer specializing in past human-environment interactions. Her research integrates cross-disciplinary perspectives from palaeoecology, archaeology, archaeobotany, and palaeoclimatology to examine the legacy of past human land use and fire management on modern ecosystems in the Amazon and Caribbean.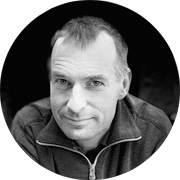 Prof Greger Larson
Director Palaeogenomics & Bio-Archaeology Research Network, University of Oxford, UK
Greger Larson's research interests include evolutionary genomics, ancient DNA, domestication, human & animal dispersal, and phylogenetics.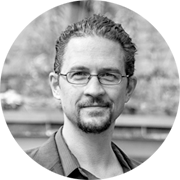 Dr Robert N. Spengler
Director of the Paleoethnobotany Laboratories, Max Planck Institute for the Science of Human History, Jena, Germany
Dr Spengler was also a research fellow in Berlin, Germany, as a Volkswagen and Mellon Foundations Postdoctoral Fellow jointly appointed at the German Institute of Archaeology (Deutsches Archäologisches Institut, DAI), in the Eurasia Department and Freie Universität, Berlin.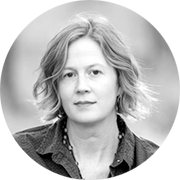 Emma Marris
Environmental writer and an Institute Fellow at the UCLA Institute of the Environment and Sustainability
Emma Marris has written for many magazines and newspapers, including National Geographic, Wired, the New York Times, Nature and Outside. She has a Master's in Science Writing from Johns Hopkins University. In 2011, she published her first book, Rambunctious Garden: Saving Nature in a Post-Wild World. In 2016, she gave at TED talk about seeing the hidden nature that surrounds us, which has been watched over a million times. She writes about nature, people, food, language, books and film. Her goal is to find and tell stories that help us understand the past; take meaningful action in the present; and move towards a greener, wilder, happier and more equal future.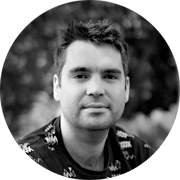 Dr Patrick Roberts
Research Group Leader and Director of the Stable Isotope Laboratory Department of Archaeology, Max Planck Institute for the Science of Human History
Patrick Roberts' multidisciplinary research addresses the long-term relationship between humans and tropical forest environments. Although often stereotyped as being 'barriers' to past human occupation, Patrick's research seeks to use growing palaeoecological, archaeological, and historical evidence for innovative approaches to crop cultivation, landscape management, and urban dwelling across the tropics to inform the planning of more sustainable human futures in tropical forests in the 21st century. He is a National Geographic Explorer and the holder of a prestigious ERC Starter Grant 'PANTROPOCENE'. He is the author of the book 'Tropical Forests in Human Prehistory, History, and Modernity' and has been part of UNESCO panels exploring issues of sustainability in tropical forest environments today.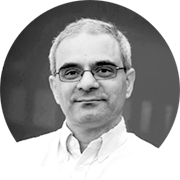 Prof Kevin N. Laland
School of Biology, University of St Andrews, United Kingdom
After completing his PhD at University College London, Kevin held a Human Frontier Science Programme fellowship at UC Berkeley, followed by BBSRC and Royal Society University Research fellowships at the University of Cambridge, before moving to St Andrews in 2002. He has published over 230 scientific articles and 13 books on a wide range of topics related to animal behaviour and evolution, particularly social learning, cultural evolution and niche construction. He is an elected Fellow of the Royal Society of Edinburgh, a Fellow of the Society of Biology, and the recipient of both an ERC Advanced Grant and a Royal Society Wolfson Research Merit Award.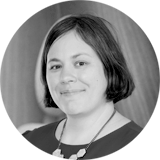 Assoc Prof Jacquelyn Gill
Associate Professor of Paleoecology & Plant Ecology, School of Biology and Ecology and Climate Change Institute, The University of Maine, USA
Jacquelyn Gill is a paleoecologist and Assistant Professor of climate science at the University of Maine. She has worked on such as the relationship between megafauna and vegetation in the Pleistocene, and the sediment cores of Jamaica. Gill is also a science communicator on climate change.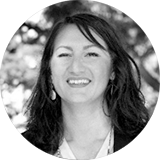 Assoc Prof Laura Weyrich
Associate Professor of Anthropology, The Pennsylvania State University, USA
Dr. Laura Weyrich has a wide range of research interests, looking at microbiome adaptation and evolution in various contexts.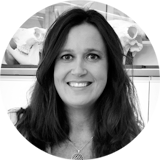 Prof María Martinón-Torres
Director, Director, National Research Center on Human Evolution (CENIEH), Burgos, Spain

Prof María Martinón-Torres has research interests in hominin palaeobiology, palaeopathology and the evolutionary scenario of first Europeans. She has lead and participated in several international projects related to the study of the hominin dental evidence such as Dmanisi (Georgia) and China, and has published more than 70 books, book chapters and scientific articles.
Prof Jens-Christian Svenning
Professor of Ecology, Aarhus University, Denmark
Jens-Christian Svenning is a macroecologist and biogeographer, with strong interest in plants, animals and people across the world. Alongside basic curiosity about nature, Jens-Christian Svenning is highly motivated to contribute to help overcome the climate and biodiversity crises and promote sustainable societal development. His research includes strong foci on fundamental drivers of biodiversity, climate change impacts on biodiversity and ecosystems, and human-nature interactions from the past to the future, with strong interest in fundamental issues such as disequilibrium dynamics and top-down trophic effects. Key applied research foci include predictive modelling, the application of informatics and space-borne and other remote sensing technology to ecological and sustainability research, human dependence on and benefits from nature, and rewilding as a promising approach to ecosystem restoration.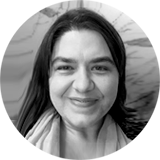 Prof Kate Jones
Professor of Ecology and Biodiversity, University College London, UK; Director of the Nature-Smart Centre in the Institute of Future Living
Kate Jones is Professor of Ecology and Biodiversity at University College London and Director of the Nature-Smart Centre in the Institute of Future Living. Kate has held appointments at the University of Cambridge, Columbia University, Imperial College London, and is an honorary fellow at the Zoological Society of London. Her research investigates the interface of ecological and human health, using statistical and mathematical modelling to understand the impact of global land use and climate change on ecological and human systems, with a particular focus on emerging infectious diseases.