María Martinón-Torres is the Director of the Spanish National Centre for the Study of Human Evolution.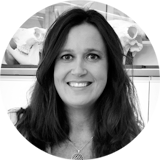 With a background in medicine and surgery, her work has focused on hominin palaeobiology, palaeopathology and dental anthropology. In discussion here with Professor Michael Petraglia of the MPI-SHH Jena, she talks through the major sites and discoveries that have influenced her career, from Dminisi in Georgia, through Atapuerca in her homeland of Spain, to more recent interests in China. On the way we discuss the eating of children, the way in which scientific evidence complicates narratives,  and how, ultimately, she is optimistic about the future.
About María Martinón-Torres
Prof María Martinón-Torres has research interests in hominin palaeobiology, palaeopathology and the evolutionary scenario of first Europeans. She has lead and participated in several international projects related to the study of the hominin dental evidence such as Dmanisi (Georgia) and China, and has published more than 70 books, book chapters and scientific articles.
You can follow her on Twitter.